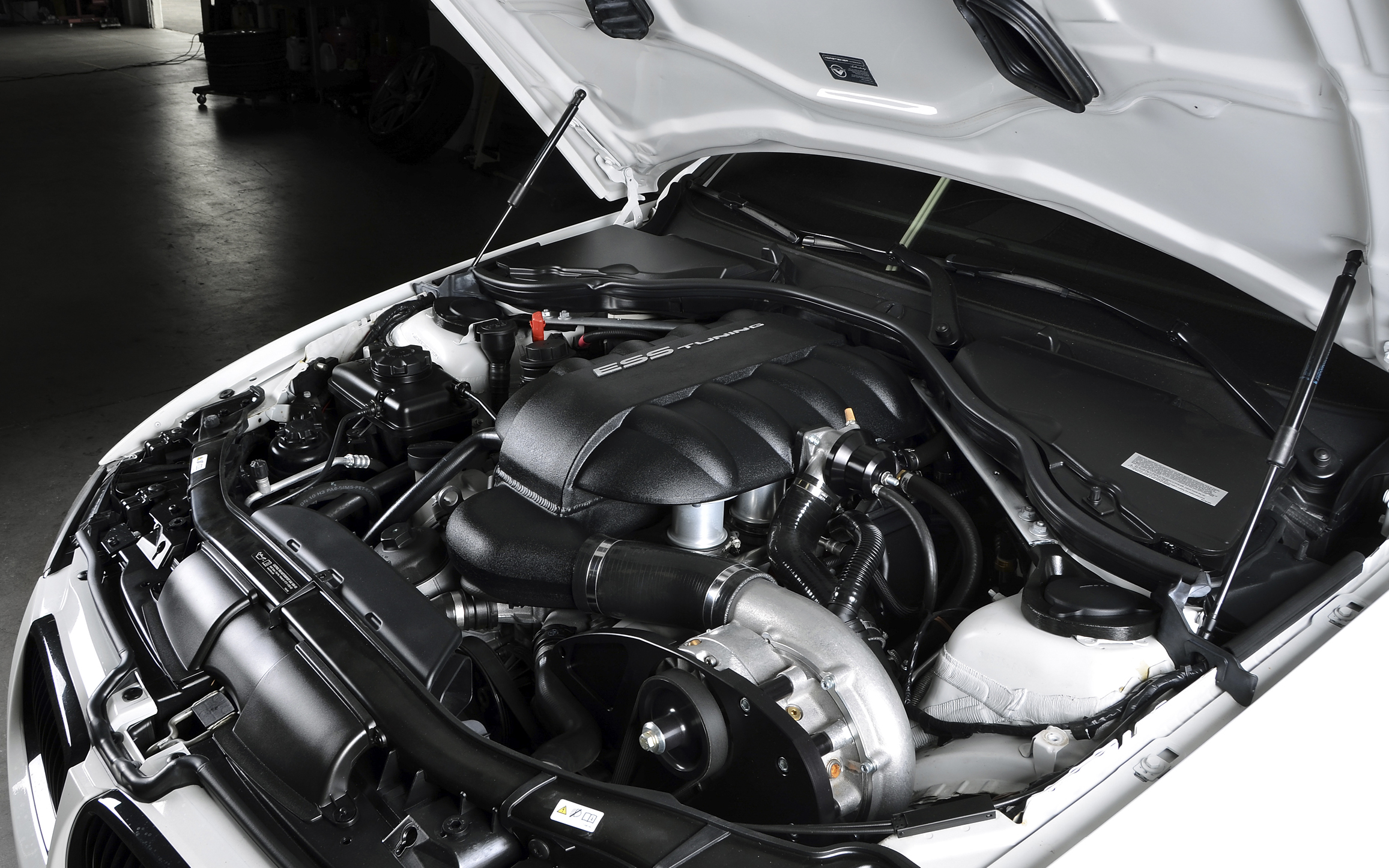 If you're a BMW fan, you may have noticed the distinct look of our intake manifold on the VT2 kits we make for the E9x M3's. Designed through sophisticated CAD software and made using lightweight cast aluminum, our intake manifold alone is proof of our obsession with keeping things in line to what the OEM would do.
Our manifold integrates the largest air to liquid to intercooler available on the market, which is sandwiched in between industry exclusive CNC machined and fully optimized velocity stacks. Not only does that give the manifold its unique appearance, but its compact packaging allows for both minimal weight disruption without needing extra piping for a front mount, and concentrated and centered weight distribution as to not disrupt the balance of the M3.
Our obsession with factory like quality doesn't end there.
Our VT2 kits are powered by Vortech's V3 SI trim supercharger, pushing out 6, 7, or 8 psi for our VT2-595, 625, and 650 kits respectively. Bundled in our kit is our pre-calibrated flash tune allows for a smooth, factory-like power delivery when cruising while still enabling the V8 to achieve monstrous acceleration when power is demanded.
Our kit is packaged for ease of installation, you'll notice that OEM level components such as Bosch fuel injectors are used throughout the kit. Installation is simple and no irreversible modifications are needed.
Our products undergo our rigorous testing before they're ever released for sale, and thus, our kits are backed by our industry leading 2 year, unlimited mile warranty.
To see more on what we offer for the E9X M3's, check them out here: http://esstuning.com/bmw/e9x-3-series/m3/