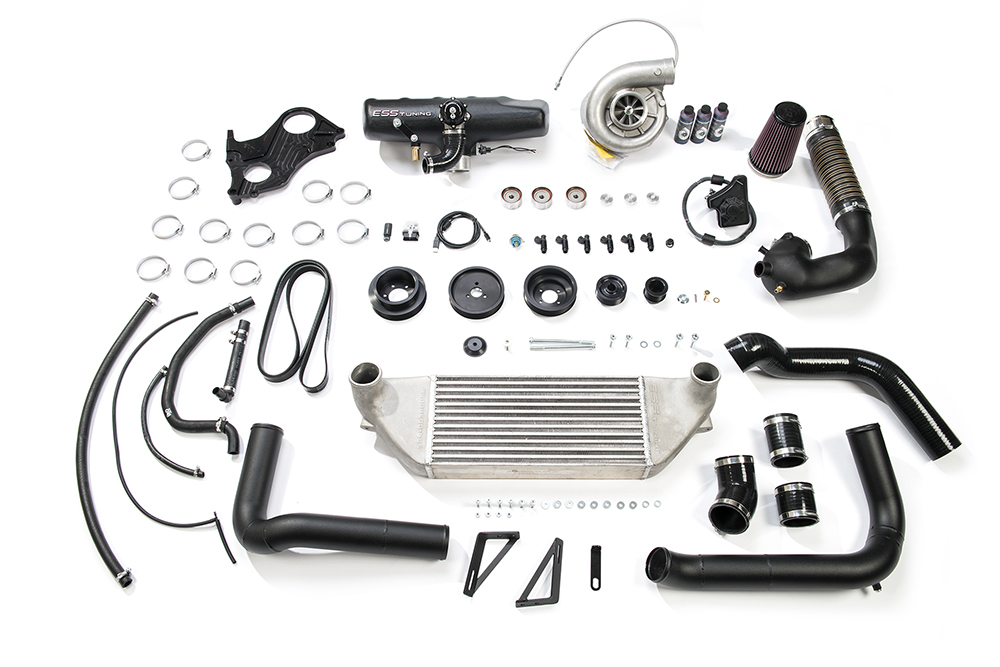 It's over 15 years since the E46 M3 first launched, and it's still one of the most potent platforms to build upon, offering excellent handling and a decent overhead for extra power.

Let's take a look at our offering for the E46, most notably our VT2 supercharging kits. For the E46, we offer the VT2-525, VT2-550, and VT2-575, upping the horsepower to 525hp, 550hp, and 575hp respectively. Each kit utilizes Vortech's V3 SI supercharger, capable of a maximum output of 775hp.
Our quality is apparent the moment you open our kit, with each part separated, categorized and labeled for ease of installation. You'll quickly notice that factory grade components from the likes of Bosch, Koyo, and BMW themselves are present in addition to our custom powder coated and mandrel bent tubing, High capacity FMIC with cast end tanks, and our custom cast aluminum intake manifold. Our custom components are not only designed to offer the most unrestrictive flow possible to the engine for maximum performance, but to also preserve the chassis balance of the M3 through our use of lightweight materials.
Our Supercharger kit also includes everything you need on the engine management side, which includes our ESS E-Flash Cable as well as the corresponding software tune to go with your supercharger, providing optimum ignition timing under all conditions, recalibrated throttle control for quicker throttle response, recalibrated VANOS control, and perfectly optimized fuel delivery.
Once installed, the legendary characteristics of an ESS supercharger kit becomes apparent, with monstrous power when you need it and smooth, factory like drivability when you don't.
Like everything we make, we put it through over 50,000 street and track miles on multiple vehicles throughout the world, 60+ hours on our load dyno, full load top speed endurance testing on the German Autobahn, and final certification laps on the Nurburgring. In the end, we back it all with our industry leading 2 year, unlimited mile warranty.